For about a week now, I've had this burden for people who are on the verge of giving up, and I am praying for you. I want to encourage you by reminding you that in life we all have the freedom to choose. When you Choose to Praise God, even in the midst of disappointment and uncertainty, your faith is restored and your strength renewed.
It may not make sense. Maybe you're thinking, "How can I praise God when He hasn't done what I asked Him?" Well, just because you can't see it doesn't mean He isn't doing something – working behind the scenes. Also, since this is a relationship between you and Him, what if He wants to know you will still love Him, trust Him, praise Him, and worship Him; even if He hasn't done it, or if He doesn't do it?
Therefore by Him let us continually offer the sacrifice of praise to God, that is, the fruit of our lips, giving thanks to His name.
~Hebrews 13:15 NKJV
What about choosing to praise Him for what He's already done???
O Lord, I will honor and praise your name, for you are my God; you do such wonderful things! You planned them long ago, and now you have accomplished them, just as you said!
~Isaiah 25:1 TLB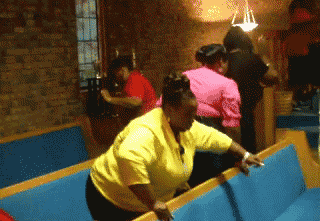 But, what if it feels like you are being consumed???
If it be so, our God whom we serve is able to deliver us from the burning fiery furnace, and he will deliver us out of thine hand, O king.
But if not, be it known unto thee, O king, that we will not serve thy gods, nor worship the golden image which thou hast set up.
~Daniel 3:17-18 ESV
Sometimes, there is no logical explanation as to why you are going through this. But, Choosing to Praise God is to the spirit what exercise is to the body – Strengthening.
So, That Settles It. Be Encouraged.
"I Choose to Praise" – Let this be your mindset and watch your perspective and your situation change.
I will bless the Lord at all times: his praise shall continually be in my mouth.
My soul shall make her boast in the Lord: the humble shall hear thereof, and be glad.
O magnify the Lord with me, and let us exalt his name together.
I sought the Lord, and he heard me, and delivered me from all my fears.
They looked unto him, and were lightened: and their faces were not ashamed.
This poor man cried, and the Lord heard him, and saved him out of all his troubles.
The angel of the Lord encampeth round about them that fear him, and delivereth them.
O taste and see that the Lord is good: blessed is the man that trusteth in him.
O fear the Lord, ye his saints: for there is no want to them that fear him.
The young lions do lack, and suffer hunger: but they that seek the Lord shall not want any good thing.
Come, ye children, hearken unto me: I will teach you the fear of the Lord.
What man is he that desireth life, and loveth many days, that he may see good?
Keep thy tongue from evil, and thy lips from speaking guile.
Depart from evil, and do good; seek peace, and pursue it.
The eyes of the Lord are upon the righteous, and his ears are open unto their cry.
The face of the Lord is against them that do evil, to cut off the remembrance of them from the earth.
The righteous cry, and the Lord heareth, and delivereth them out of all their troubles.
The Lord is nigh unto them that are of a broken heart; and saveth such as be of a contrite spirit.
Many are the afflictions of the righteous: but the Lord delivereth him out of them all.
He keepeth all his bones: not one of them is broken.
Evil shall slay the wicked: and they that hate the righteous shall be desolate.
The Lord redeemeth the soul of his servants: and none of them that trust in him shall be desolate. ~Psalm 34 KJV